Services Provided
Providing individual, couples, family, and group counseling.
Treatment specialization includes:
Depression and Anxiety
Grief and Loss
Trauma and Abuse
Couples Counseling
Family Counseling
Parenting Support
Work and Career issues
Stress Management
Addiction & Recovery
Conflict Resolution
EMDR
We work with a wide range of emotional and behavioral issues providing services that span from therapy for depression and grief counseling to parenting support, couples counseling and beyond. In a comfortable and supportive atmosphere, we offer a highly personalized approach tailored to each of our clients' individual needs to help attain the personal growth they are striving for.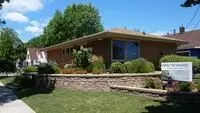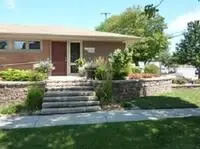 More about EMDR
What is EMDR Therapy?
Eye Movement Desensitization and Reprocessing (EMDR) therapy is a powerful psychotherapy approach that has helped over an estimated two million people of all ages relieve many types of psychological distress. During EMDR therapy, the therapist works with the client to identify a specific problem as the focus of the treatment session. The client calls to mind the disturbing issue or event, what was seen, felt, heard, thought, etc., and what thoughts and beliefs are currently held about that event. The therapist facilitates the directional movement of the eyes or other dual attention stimulation of the brain, while the client focuses on the disturbing material, and the client just notices whatever comes to mind without making any effort to control direction or content.
Each person will process information uniquely, based on personal experiences and values. Sets of eye movements are continued until the memory becomes less disturbing and is associated with positive thoughts and beliefs about one's self; for example, "I did the best I could." During EMDR therapy, the client may experience intense emotions, but by the end of the session, most people report a great reduction in the level of disturbance. EMDR therapy is currently offered by Dr. Jennifer Werries and is one of the many effective treatment approaches currently available from the counselors at New Pathways.